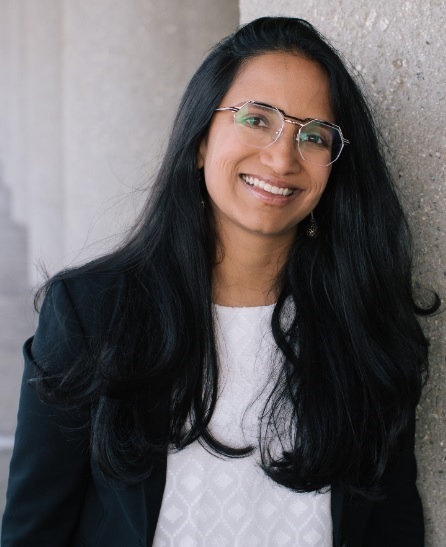 Dr. Aparna Bhaduri
Assistant Professor, Department of Biological Chemistry - ABhaduri@mednet.ucla.edu
Dr. Aparna Bhaduri earned a B.S in Biochemistry and Cell Biology and a B.A in Political Science from Rice University in 2010. She completed her doctoral studies at Stanford University in Cancer Biology in 2016, where she focused on epithelial tissue differentiation and neoplasms She was a postdoctoral scholar at the University of California San Francisco in the Eli and Edythe Broad Center of Regeneration Medicine and Stem Cell Research, in the lab of Dr. Arnold Kriegstein. As a postdoctoral scholar, she has used single-cell RNA sequencing to characterize cell types in the developing cortex across cortical areas, in human and non-human primates, and in glioblastoma. Because experimental manipulations of the developing human cortex will require in vitro models, she has been using similar approaches to compare cells types in organoid models and primary tissues. Her long term interests to be pursued in her own independent laboratory at UCLA are in understanding how stem cells during cortical development give rise to the human brain, and how aspects of these developmental programs can be hijacked in cancers such as glioblastoma. One aspect of normal development and cancer that particularly interests her is the role of metabolism in regulating cell fate and tissue homeostasis. In order to explore these questions, Aparna uses single-cell genomics, informatic analysis, and organoid models. In her free time, she enjoys spending time with her husband rock climbing, biking, and cooking.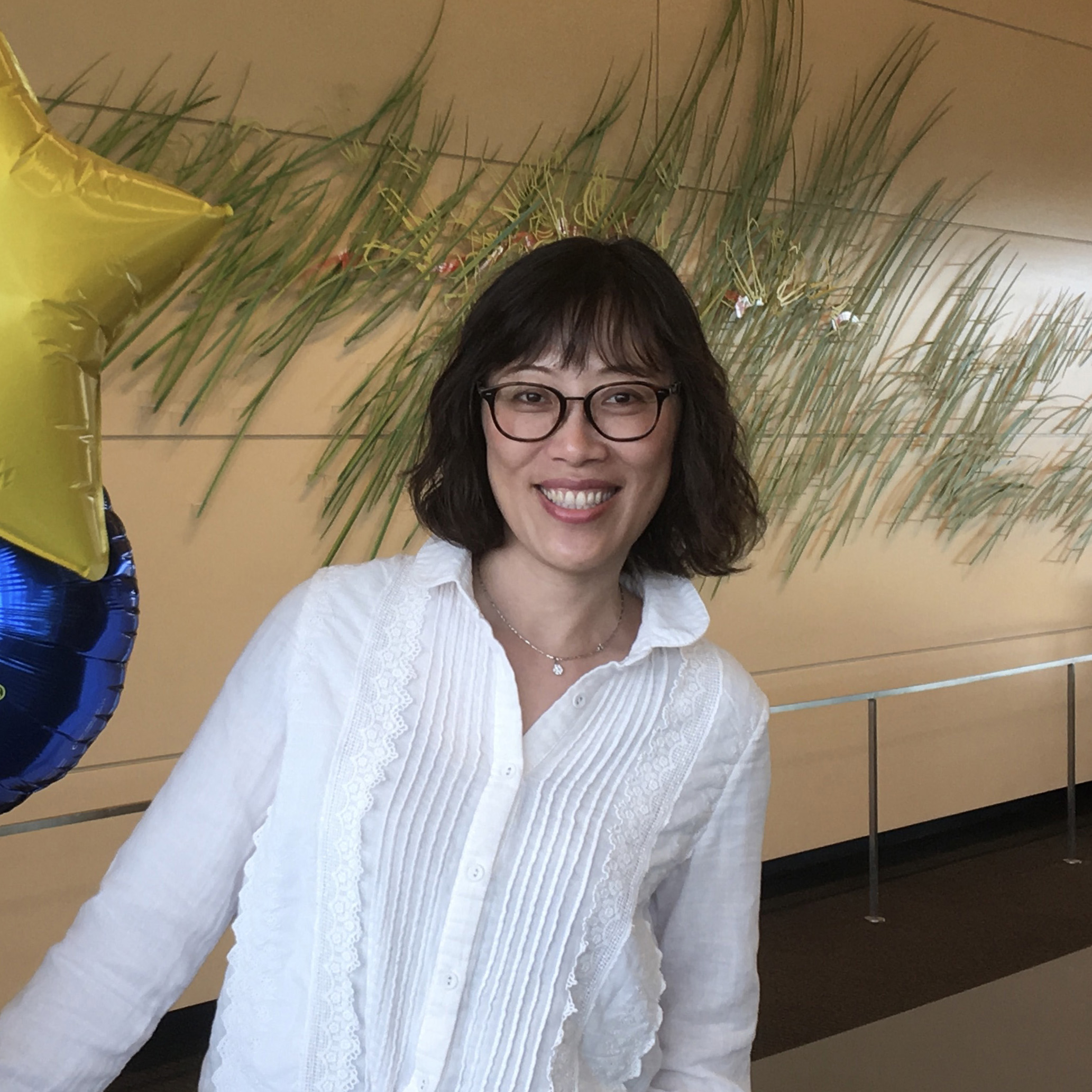 Dr. Weihong Ge
Assistant Project Scientist, Department of Biological Chemistry - WGe@mednet.ucla.edu
Weihong graduated from the Medical School of Fudan University in China and has been trained as a developmental neuroscientist after joining UCLA. Her long-term research interest involves molecular mechanisms underlying neural stem cell differentiation. Her current project uses human cortical organoid systems to study neural lineage specification and cancer. When not in the lab, she enjoys outdoor activities, such as hiking with her friends and traveling with her family.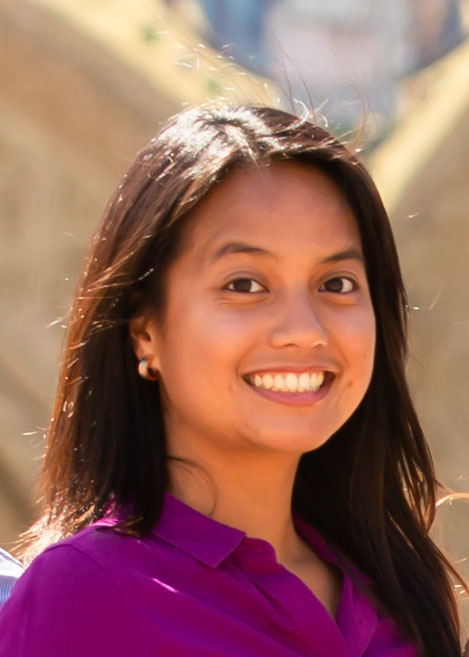 Dr. Patricia Nano
Postdoctoral Scholar, Department of Biological Chemistry - PNano@mednet.ucla.edu
Patricia Nano earned a B.S in Biochemistry & Cell Biology from Rice University in 2013 and a Ph.D. in Chemical and Systems Biology from Stanford University in 2021. Her doctoral research in the lab of Dr. James Chen centered on the characterization of ARHGAP36, an atypical Rho GTPase activating protein family member with an emerging importance in neural development and pediatric brain cancers. As a graduate student, she mapped the ARHGAP36 structure-activity landscape using truncation mutant analyses, high-throughput mutagenesis screening, and comparative proteomics. This work fueled a fascination with how proteins and genes act together to generate the diversity of cell types within the human brain and contribute to human-specific cognition. To augment her signal transduction background, Patricia joined the Bhaduri lab as a postdoctoral scholar dissecting cellular heterogeneity in the human neocortex with single-cell transcriptomic profiling and in vitro neurodevelopmental models. Outside of lab, Patricia relives her days as a high school band nerd by playing French horn.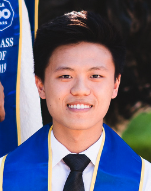 Ryan Kan
Graduate Student, MBIDP Cell and Developmental Biology (3rd year) - ryanlokkan@ucla.edu
Ryan received his B.S. in Molecular, Cell, and Developmental Biology at UCLA in 2019. He transferred from Mt. San Antonio College, a community college in Walnut, CA. During his two years of undergraduate studies at UCLA, he conducted research in the lab of Dr. Steve Jacobsen and studied novel epigenetic silencers and DNA methylation using the model plant Arabidopsis thaliana. After graduating, he stayed on as a research technician to investigate the roles of the MORC protein family in mouse and human embryonic stem cells. As a graduate student in the Bhaduri lab, Ryan is interested in dissecting the role and mechanism of PTPRZ1 in glioblastoma multiforme (GBM) tumorigenesis, progression and metastasis. When not thinking about science, Ryan enjoys nerdy activities, such as playing video/board games, watching YouTube, playing pool and going to karaoke, as well as spending time with friends and family.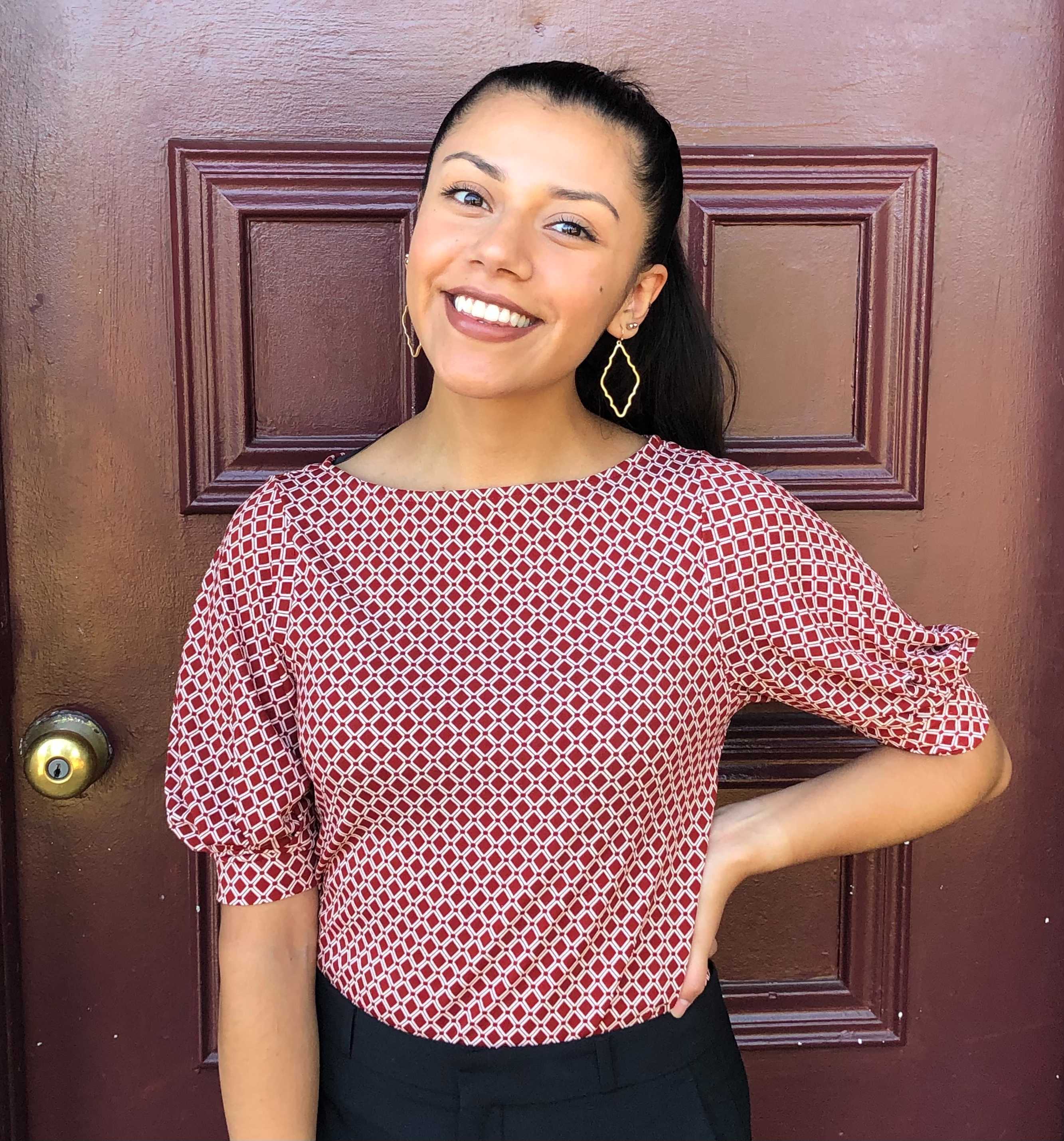 Jessenya Mil
Graduate Student, MBIDP Cell and Developmental Biology (3rd year) - jessenyamil@g.ucla.edu
Jessenya Mil earned a B.S. in Biology and a minor in Chemistry from Linfield University in 2019. She worked as a research assistant at Oregon Health & Science University in the lab of Dr. Dhandapany Perundurai centered on researching cardiovascular diseases. During her time with Dr. Perundurai, Jessenya assisted him on a project researching hypertrophic cardiomyopathy (HCM) as a condition arising in Noonan Syndrome patients. She further investigated the molecular pathway that gives rise to HCM as well as tested whether certain FDA-approved drugs had therapeutic values in a cardiomyopathy mouse model. Her current research interest involves investigating the influence of cell metabolism in cell fate specification during the cortical development. When not in the lab, she enjoys the outdoor activities such as hiking, spending time at the beach, and playing soccer.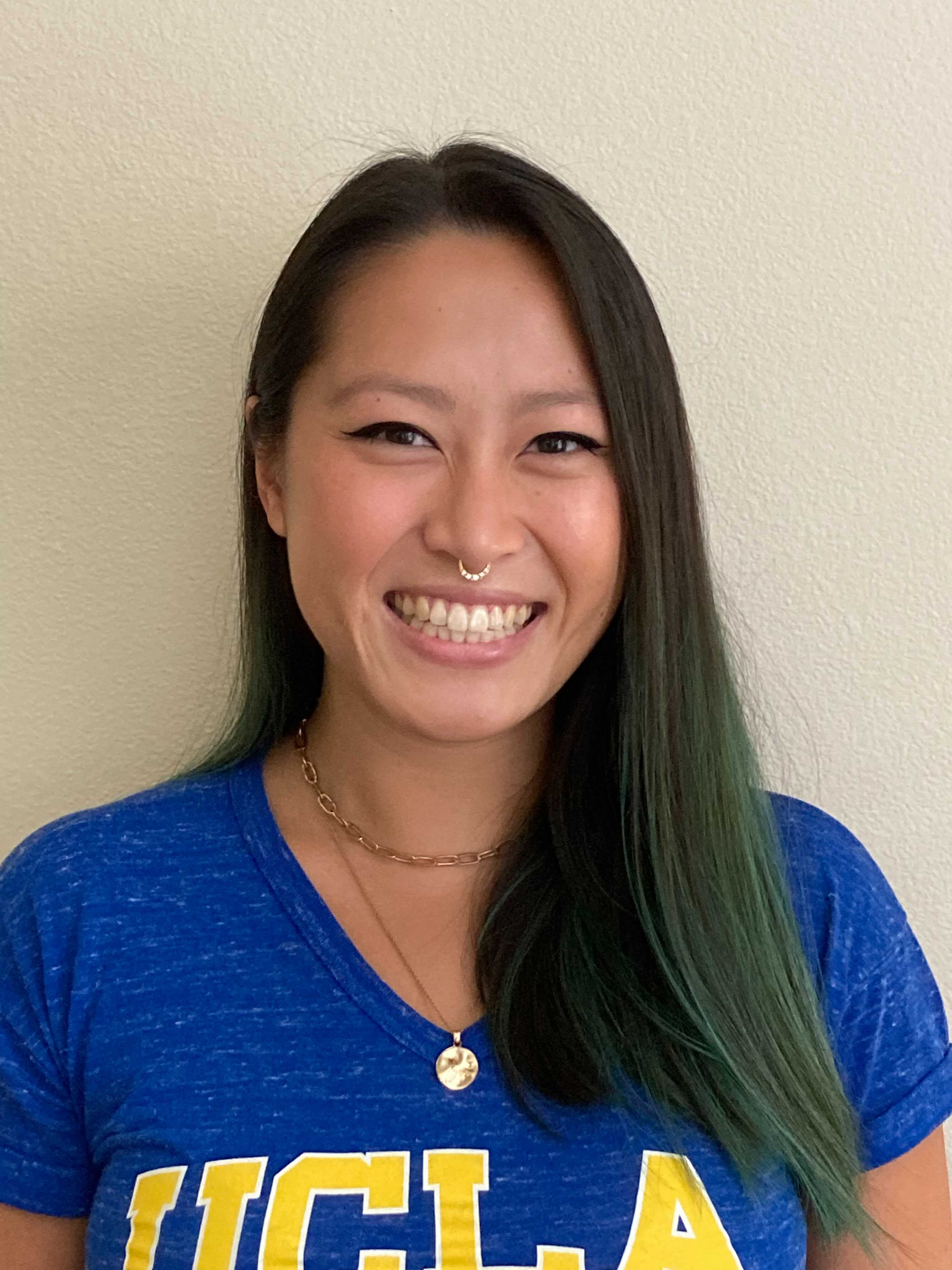 Claudia Nguyen
Graduate Student, Neuroscience IDP (3rd year) - claudianguyen95@g.ucla.edu
Claudia Nguyen graduated with a B.S. from Haverford College in 2018, where she studied biochemistry and neuroscience. She is currently a graduate student in the Neuroscience Interdepartmental Program, and joined the Bhaduri Lab in spring 2021. Claudia researches thalamocortical interactions during neurodevelopment, using the organoid system to explore extrinsic signals from thalamus involved in cortical patterning. Previously, she worked as a research assistant at the Lieber Institute in Baltimore, MD. Her project used molecular biology and functional imaging techniques to characterize induced pluripotent stem cell-derived cortical neurons from schizophrenia patients and neurotypical controls. When not at the bench, Claudia enjoys gardening, powerlifting, going to the beach, and exploring all the awesome vegetarian food LA has to offer.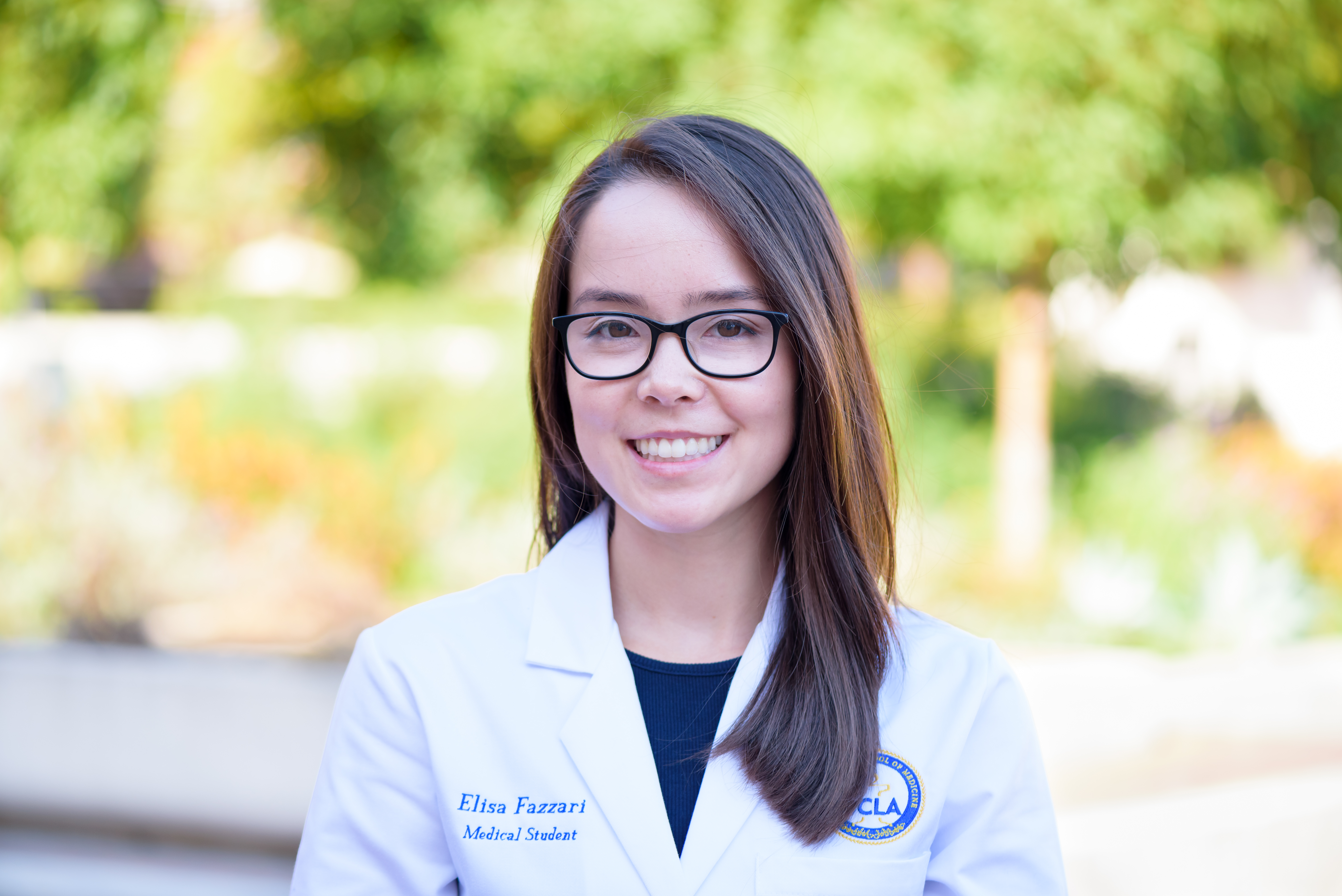 Elisa Fazzari
MSTP Student, (3rd year) - EFazzari@mednet.ucla.edu
Elisa Fazzari is a MSTP student at DGSOM and an aspiring neurosurgeon-scientist. She earned her B.S. in Neuroscience and minor in Biomedical Research from UCLA in 2018. During her time as an undergraduate, Elisa's research in the lab of Dr. Albert Lai focused on the role of DNA methylation on maintenance and progression of isocitrate dehydrogenase 1 mutant glioma. After undergraduate training, Elisa worked in the lab of Dr. Davide Ruggero at UCSF, studying the role of RNA motifs in translational specificitiy downstream of oncogenic signaling pathways. As a graduate student in the BhadurI Lab, Elisa aims to combine her interests in neuroscience and cancer by using single-cell RNA sequencing approaches to understand mechanisms of cell fate specification in glioblastoma. In her free time, Elisa enjoys running, bread baking, playing with her dog, and exploring LA restaurants.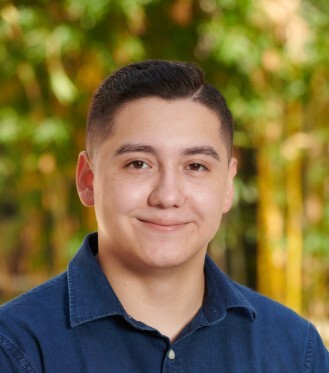 Jose Soto
Graduate Student, MBIDP Cell and Developmental Biology (3rd year) - jalbsoto@g.ucla.edu
Jose Soto graduated with a B.S. in Biochemistry, Concentration in Biology from the University of California, Riverside (UCR) in 2021. As an undergraduate, Jose participated in multiple research programs including RISE, MARCU STAR, and the Summer Research Opportunities at Harvard. During his time at UCR he primarily worked under Dr. Morris Maduro and his main project involved studying metabolism in C. elegans by using a FRET-based ATP biosensor in the intestine of the worm. With this ATP FRET sensor, Jose was able to begin to investigate changes in energy metabolism across different genetic backgrounds with disrupted gut development. His current research interests involve studying metabolism during cortical development. Aside from research, Jose enjoys spending his time exploring LA, going to the beach, playing video games, and watching movies.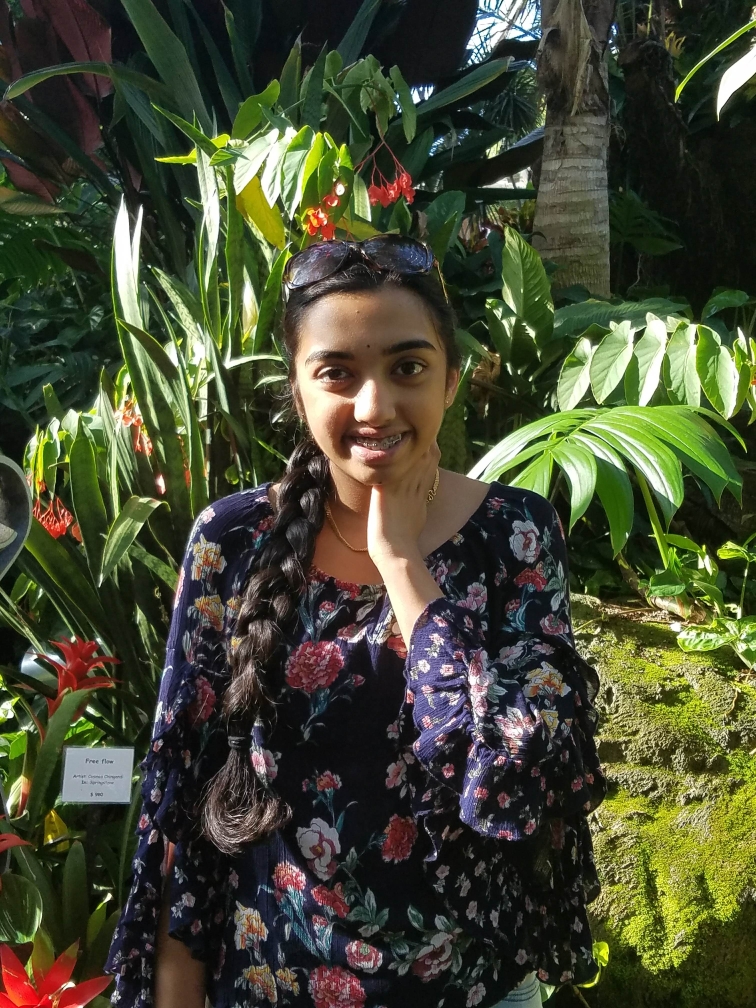 Saatvika Nair
Undergraduate Researcher
Saatvika Nair is an undergraduate neuroscience student at UCLA who is deeply enthusiastic about current progress in neurodevelopmental and brain cancer research. Her interests primarily lie in exploring glioblastoma heterogeneity and tumor progression, and she is thrilled to pursue both aspects further while working in the Bhaduri Lab. Outside of the lab, Saatvika loves spending time with her family, reading, learning dance, and exploring the West Coast.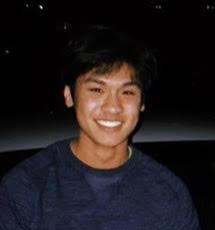 Sean Wang
Undergraduate Researcher
Sean Wang graduated from Oak Ridge High School in El Dorado Hills, California. He is currently a first year undergraduate student pursuing a B.S in Biology at the University of California Los Angeles. Sean is specifically interested in all things that have to do with neuroscience and cancer. In the future, he hopes to pursue a career in neuroscience in the medical field. Sean's hobbies include visiting new places with friends, tennis, and volleyball.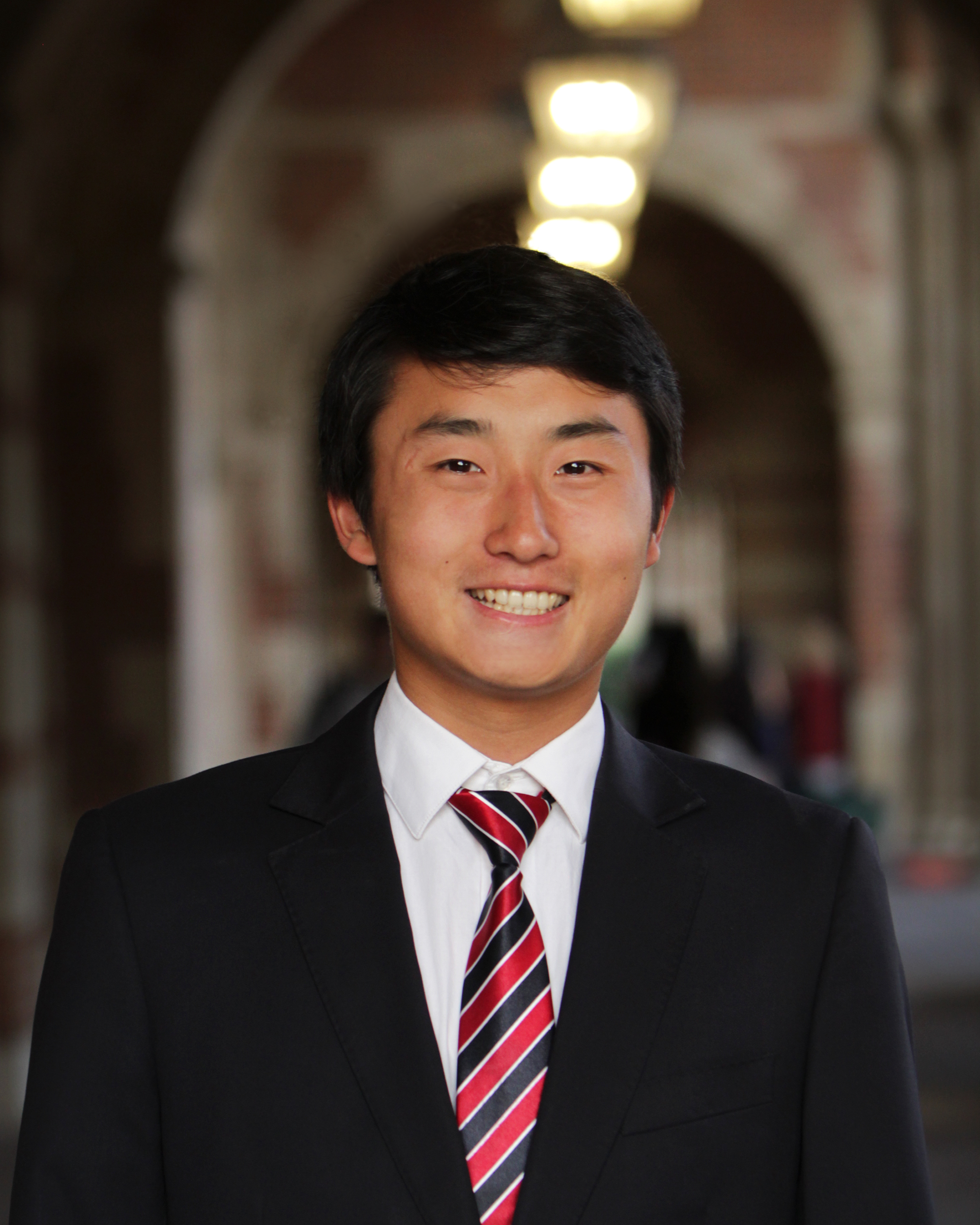 Matthew Li
Undergraduate Researcher
My name is Matthew Li and I am from Sacramento, CA. I am a current second year undergraduate at UCLA majoring in Neuroscience and minoring in Bioinformatics. I am very passionate about neuroscience research and more particularly, research about brain cancer. I am on the pre-med track and hope to pursue the medical scientist training program. In my free time, I love to run, play pickup basketball, listen to music, and watch Christopher Nolan movies.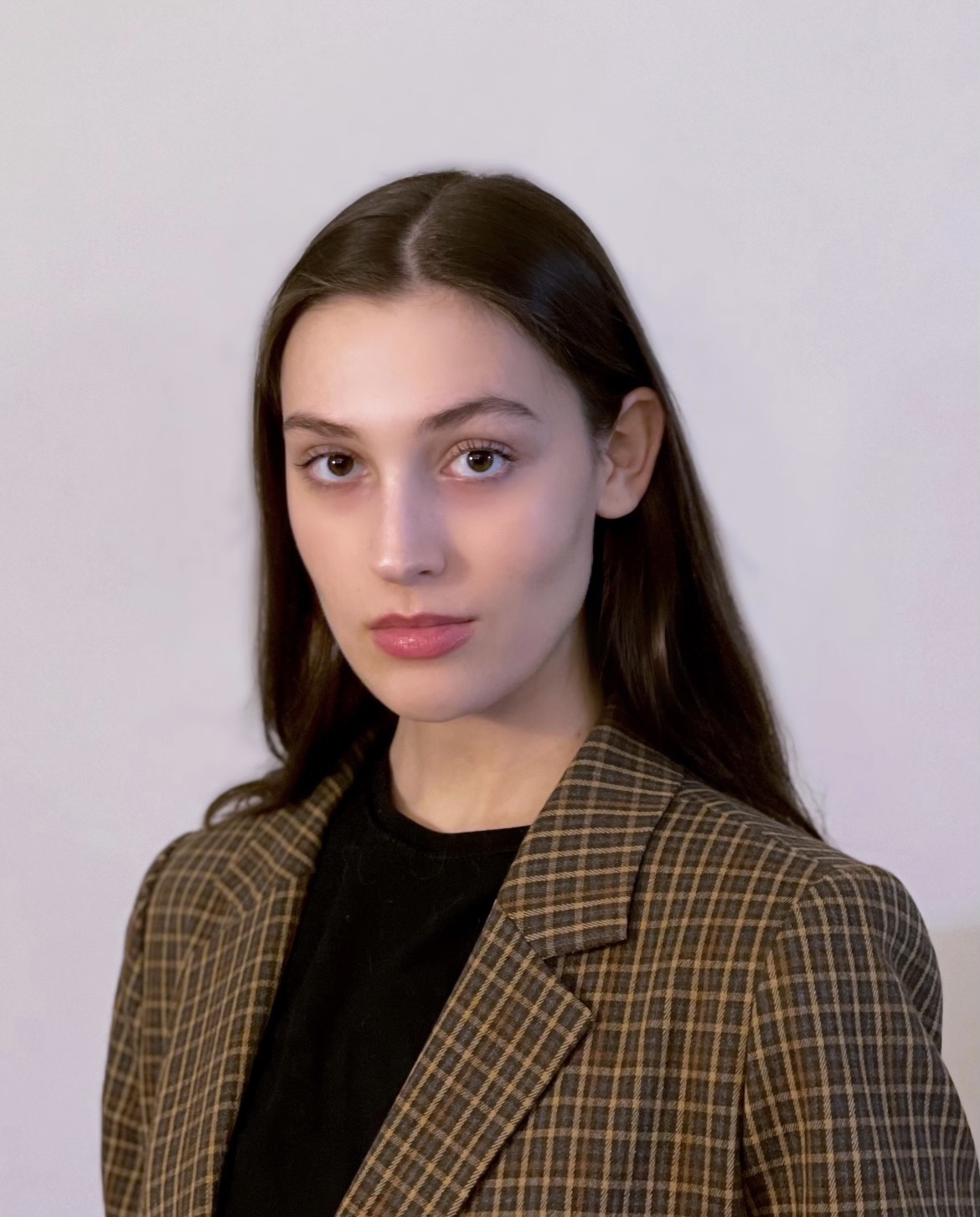 Daria Azizad
Undergraduate Researcher
Daria Azizad is an undergraduate Neuroscience student at the University of California, Los Angeles. She is particularly interested in studying molecular mechanisms and biological pathways in relation to human disease. In the Bhaduri Lab, Daria primarily studies the cortical organoid metabolism and does bioinformatics projects to investigate cell type through RNA-seq and ATAC-seq data. In her free time, she enjoys reading sci-fi novels, hiking, and playing with her dogs.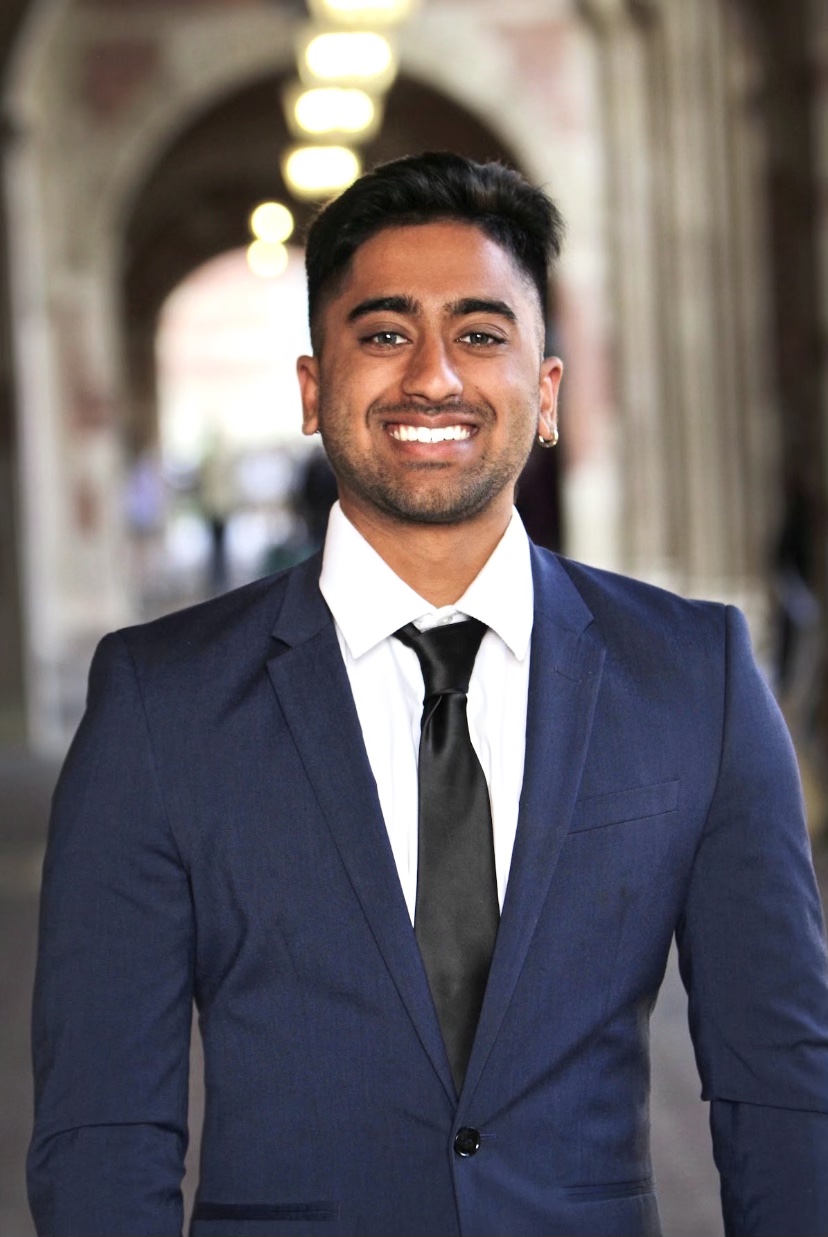 Krish Shah
Undergraduate Researcher
Krish is a Neuroscience major with a Disability Studies minor on the pre-medicine track. The Bhaduri lab has given Krish the opportunity to dissect his interests within the brain, specifically by studying stem cell differentiation into the thalamus and cortical organoids, as well as their interactions. He is confident that this experience and newly-learned knowledge will guide him in his future endeavors. Originally from Chicago, his hobbies tend to revolve around basketball and EATING! He is a huge foodie thriving off the diverse eateries within the Chicago and Los Angeles areas.
Alumni
Joyce Ito: Undergraduate Researcher, now in Physician Assistant Training
Join Us!
Graduate Students:
The Bhaduri Lab is excited to take rotation students, if interested in discussing potential rotation projects studying cortical development and/or glioblastoma, email at ABhaduri@mednet.ucla.edu
The Bhaduri Lab works extensively with primary human tissue, cortical organoids, single-cell RNA-sequencing, and other bulk and single-cell -omics technologies. The ideal candidate will have an interest in pursuing a project in one or both of these biological focus areas, will be motivated to learn and implement a variety of cutting-edge computational and experimental techniques, and will be excited to work with and develop teams within the lab. Projects may include but are not limited to interrogating mechanisms of radial glia fate specification, characterizing glioblastoma lineage, and understanding the role of developmental metabolism in regulating neural differentiation.